What is Balayage
And when did it become so popular?
A BRIEF HISTORY ABOUT BALAYAGE
Balayage is not a new technique, in fact it has French heritage that dates back to the 1960's.  During a time when foil highlights were all the rage in the States, hairdressers in France chose a different route and flocked towards Balayage.
You can see the difference when you look at trends and celebrities from the 60's in both countries. In France, the legendary Francoise Hardy had Balayage pieces through her hair: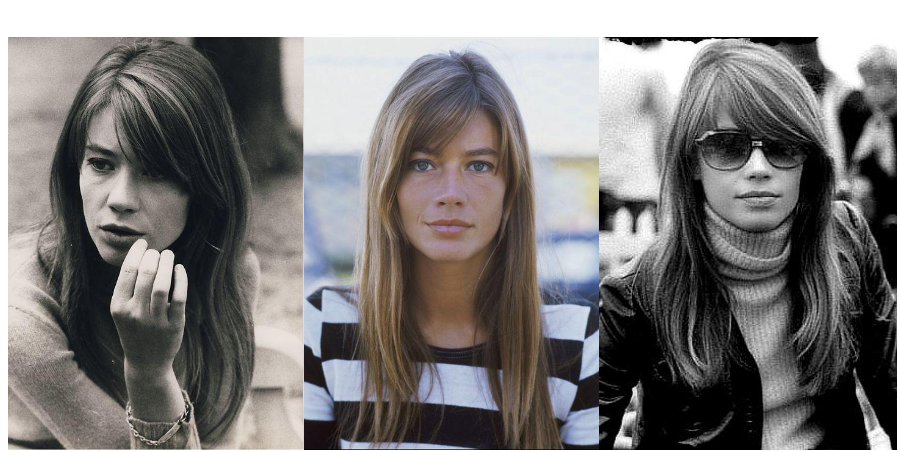 While across the pond our iconic Jane Fonda was most certainly foiled: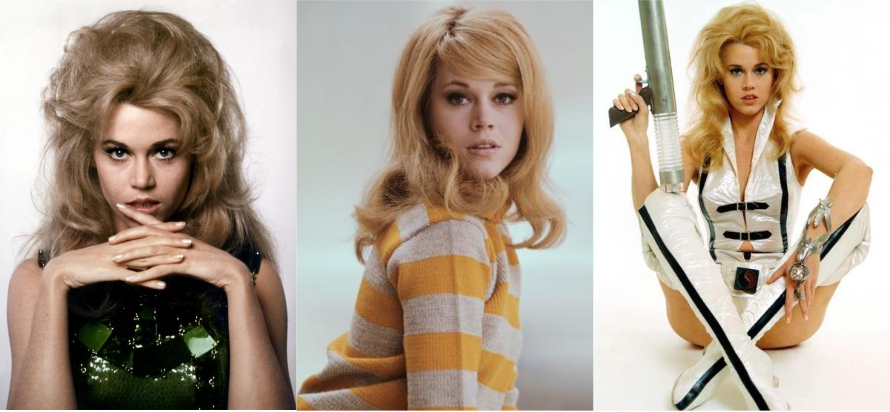 And so it went for decades, clients would request highlights similar to those of the celebrities they idolized, and foil highlights remained the standard in the States.
In the early 2000's Balayage slowly started to pop on the scene here, but not as a household name.  That is until one model's hair made they U.S. beauty industry go BOOM!  In 2005, during the national broadcast of the Victoria's Secret Fashion Show Gisele Bündchen became a hair icon: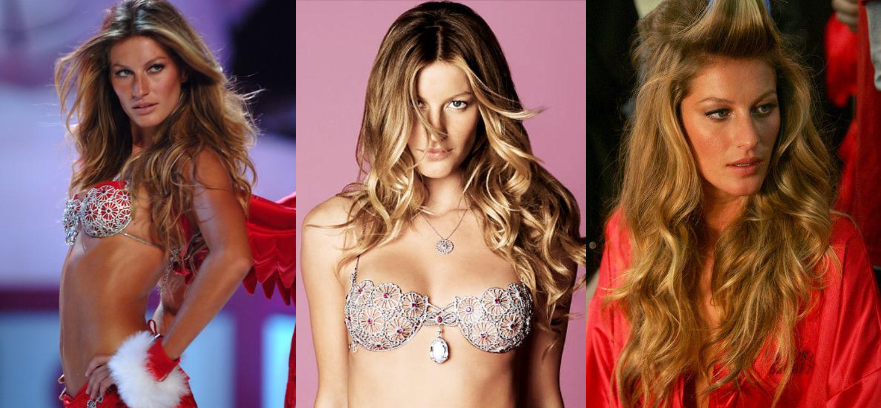 Since then, images of Balayaged beauties have been googled, pinned, instagrammed, liked, tweeted, youtubed, and even printed out to be brought in by a client as an example to their American hairdressers to say: "I like her highlights."
But now for the cautionary part of this education, if you have shown an interest in Balayage, brought a picture to your hairdresser, and you highlight appointment is still done with foils… That is a problem.  Balayage is not done with foils. Period.
Balayage vs Foils
Balayage and foils are polar opposites, the only thing they have in common is they are both highlighting techniques.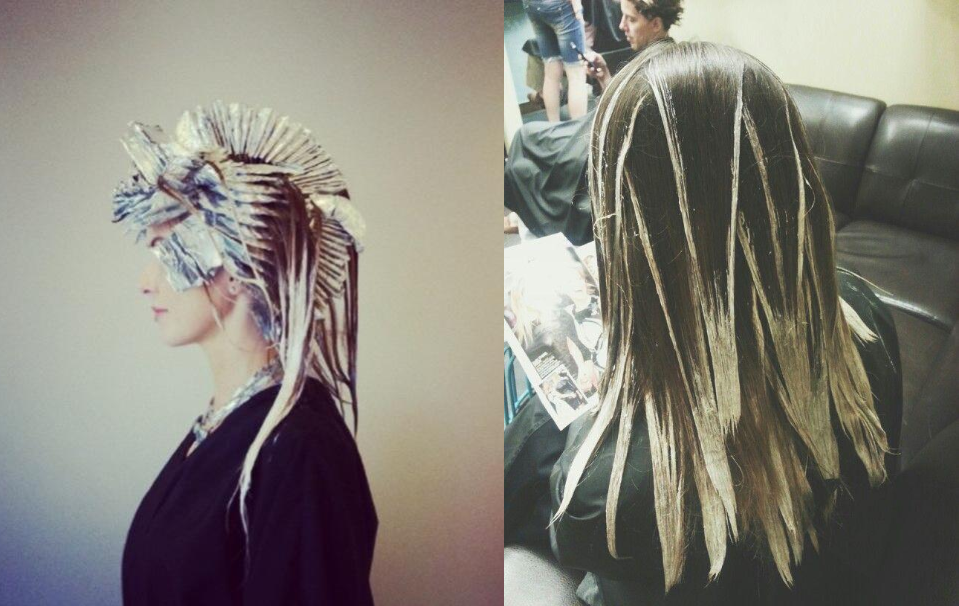 Foils give you more coverage, especially at the root area.  They also tend to have a more blended overall look, that sometimes can become monotone, or over-processed.  Foils are great for a client that needs a lot of root brightness, and/or a client that prefers to see icier blonde tones.  The drawback of foils is that they can create lines in the hair, those lines turn into roots when they grow out, and those roots need to be maintained on a regular basis.
Balayage will give you more contrast, and more concentration of color through the mid-shaft and ends of your hair. The look of Balayage can be soft and blended, or very multidimensional depending on the style of the hairdresser doing it.  Balayage is great for a client that wants to see contrast in her hair without seeing "stripes" or "lines", and clients that likes their base color and don't mind seeing depth at the root. The drawback is since there is not much concentration at the root, it can be a problem if you need gray blending or you want to really alter your base color with highlights alone.  But on the bright side, the grow-out is very soft and only requires quarterly maintenance.  In the picture below, Blake Lively's highlights are balayage, and Jennifer Aniston's highlights are foils.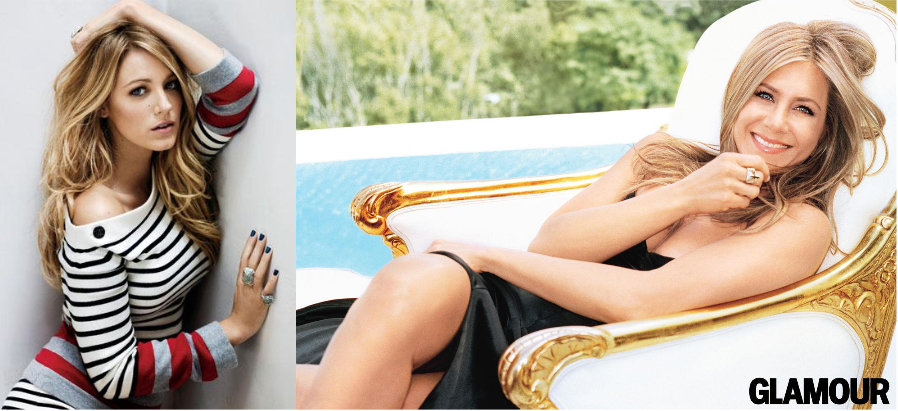 Balayage vs Ombre
Balayage is a technique that has become synonymous with a natural, sun-kissed look. However, balayage can be used to create a variety of different looks, as subtle or as bold as you want.  These are examples of Balayage: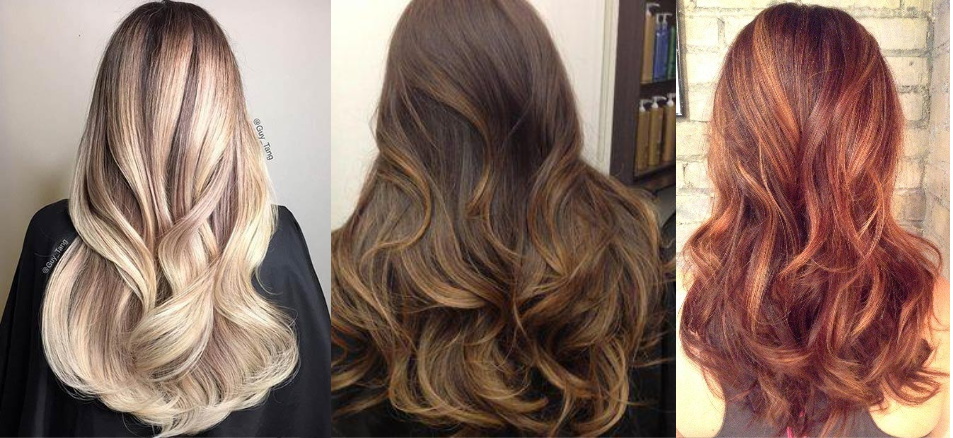 Ombre is a look, not a technique.  But to achieve Ombre, Balayage is one of the preferred methods (not the only method, though), however with a completely different outcome than what "Balayage" has become synonymous with.  The look of ombre can be described as the whole color palate going from dark to light.  These are examples of ombre: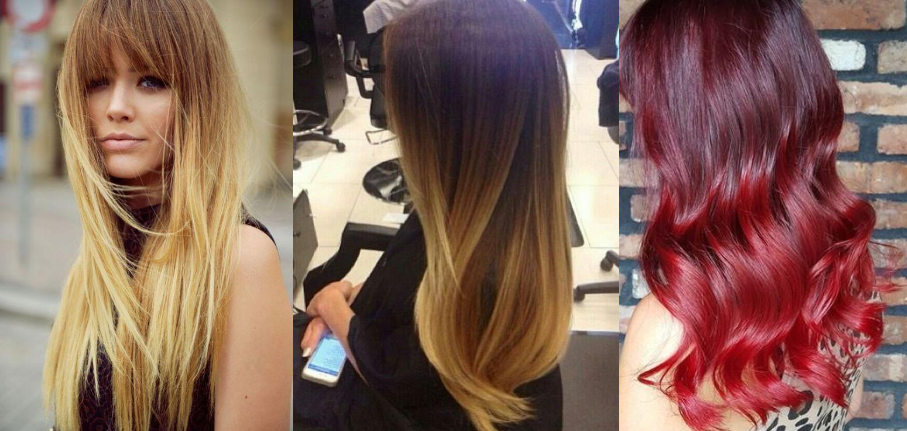 Who should never have foils?
Brunettes and Redheads!  Having contrasting highlights starting right at the root never looks natural and it's a very dated look.  But in all seriousness, if you are trying to extend the length of time between hair color appointments, foils might not be the best option for you.
Who should never have balayage?
A client with a lot of damage through their hair.  Since Balayage focuses on the mid-shaft and ends, very compromised hair should really avoid a process like balayage until the hair is repaired.  Also, there are some people that just prefer a more "manufactured" look, they like to see every highlight starting at the root, and every highlight the exact same.  Balayage is very avant garde, and it more suited for people that desire variation in their hair.
Final Point
More and more American hairdressers have begun seeking training in Balayage, which is a wonderful step forward for the industry since it allows us to be as creative as we want.  However, it is not easy to learn; it takes a great deal of instruction, practice, and patience.  Finding someone that truly specializes in it is actually still rare.  But maybe not for long, Balayage is not a passing fad, since this is a technique that opens up so many possibilities it is bound to be around for a long time.
None of the images are my own, all of the images above were sourced from Pinterest, unfortunately I have no more credit details than that.